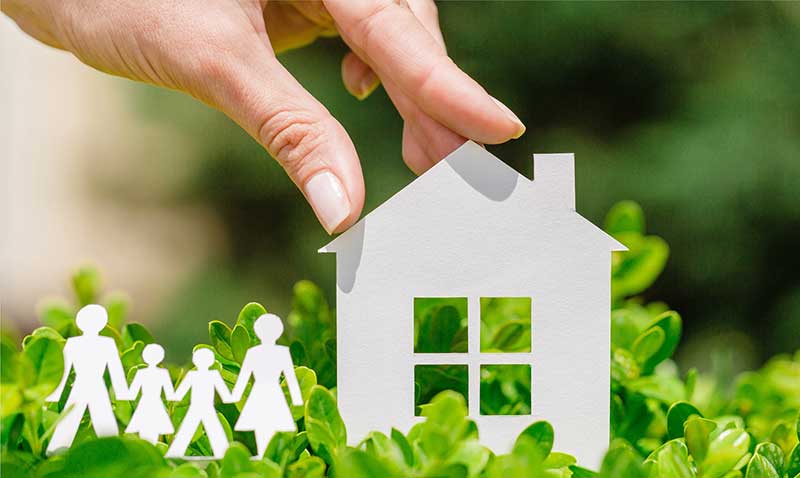 Home Insurance
Florida Home Insurance
Florida has some of the highest insurance rates for good reasons. Natural disasters like tornadoes and wildfires are prevalent, and the dangerous weather experienced all over the state tops the list. Your house is most presumably the center of your everyday life and probably one of the most pricey assets you have. In case your home is destroyed or damaged, you don't have to drain all your savings because your home insurance company can help you replace it.
Home insurance covers the following:
The dwelling
This coverage compensates for damages done to the house's structure including the walls, floor, and roof. It can help cover repairs and replacement costs.
Other structures
Aside from the whole dwelling, other structures like stand-alone garages, fences, and sheds are covered in our other structures coverage.
Personal property coverage
This coverage reimburses you for all content in your home including furniture, electronics, appliances, clothing, and personal belongings of your family members. It's essential to note that expensive personal items like jewelry, guns, and money are not covered under the personal property coverage but under different coverage.
Liability coverage
In case you're sued by another party and found legally responsible for another person's injuries or property damage, your liability coverage will help protect you against financial loss.
Medical coverage
Covers medical expenses for other people who may get injured while on your property, like a visitor who is knocked by a falling object from your roof. Medical coverage also includes injuries sustained outside your home that may have been inflicted by a family member including your pet. Such occurrences may cover a dog bite.
Loss of use
Pays for additional living expenses in case your home is so damaged that it's rendered uninhabitable. This will cover the costs of hotels, food, and possible transportation costs.
Protect yourself and your loved ones by ensuring your home. At Fagan & Michaud Insurance Agency, Inc., we help you keep your Florida home safe by providing you with reliable insurance solutions for your house. For more information, new policy discussions, or quotes, call us to speak with an agent and have your questions answered.